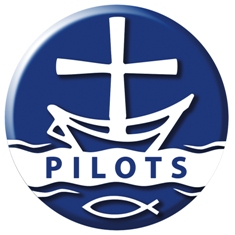 Video not showing? Click here.
Are you aged between 5 and 18? Do you like making friends, playing games, being creative, adventurous, crafty and active? Do you like learning new things and exploring the world? If so, Pilots is for you!
Pilots is an ecumenical, non-uniformed organisation open to all children and young people. We believe that every child and young person matters. Consequently, Pilots aims to meet the needs of each community in which it functions, offering children and young people safe and caring environments to flourish in the knowledge and love of Jesus Christ.
Pilots companies, based in local churches around the UK, usualy meet on a weekday night, providing different activities, games and challenges to suit all ages and abilities, with:
Deckhands for 5-6 year olds
Adventurers for 7-10 year olds
Voyagers for 11-14 year olds
Navigators for 14-18 year olds
Pilots also encourages children and young people to develop their leadership skills and hopefully, in time, take more and more of a role in planning and delivering the programme for their company.
To support the work of local companies, the Pilots Management Committee, Pilots Publications Board and the Pilots Desk provide a number of resources and services including annual Worship Materials to encourage and enable Pilots to lead worship, annual Overseas Materials to help Pilots learn more about a different country each year and 'The Compass', the main manual of Pilots, full of information, guidance, games, activities and suggestions. You can find out more about these in the Important Information section and find some of them on our Resources page.
If you have any questions or need any support, the Pilots Desk is here to help with all your Pilots-related queries and needs. Whether you want to know more about the organisation, set up your own Pilots company, organise a camp for your Pilots or need more resources to help plan your activities, we are always delighted to assist in any way we can.
Call us on 020 7916 8637, send us an e-mail to pilots@urc.org.uk or write to us at The Pilots Desk, URC House, 86 Tavistock Place, London, WC1H 9RT.