Our world is changing. Many people now have little or no contact with the church.
Our 'traditional' way of being church appeals to fewer and fewer people. This is not new. As a church we have known for a long time that we need to find new ways to touch the hearts of people, to bring the gospel alive in their lives and communities. Many local churches try to find innovative ways of reaching out. As a denomination, we have developed Special Category Ministry and the ministry of Church-related Community Workers to enable the church to be present in communities in new ways.
A fresh expression can be defined as a form of church for our changing culture
In 2009, the United Reformed Church took a further step to help churches reach out in new ways. It did this by joining Fresh Expressions, an initiative of the Church of England and the Methodist Church. The aim of the initiative is to establish many different fresh expressions of church life to reach every part of our culture and society with the gospel.
A fresh expression can be defined as a form of church for our changing culture, established primarily for the benefit of people who are not yet members of any church. There are many kinds, including alternative worship communities, cafe church, cell church, midweek congregations, school-based congregations, seeker church, youth congregations, messy church and many more.
With the help and support of the Fresh Expressions team, hundreds of new congregations have been formed alongside more traditional churches.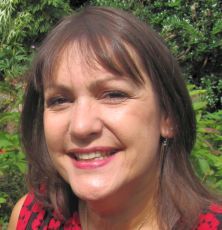 Find out more about Fresh Expressions and the team by visiting:
www.freshexpressions.org.uk
Linda Rayner is the URC member on the Fresh Expressions team and is also the URC's coordinator for Fresh Expressions. For more information or help, please contact Linda on:
lindarayner5@gmail.com

Every Synod also has a Fresh Expressions contact. For more information, contact Linda Rayner.