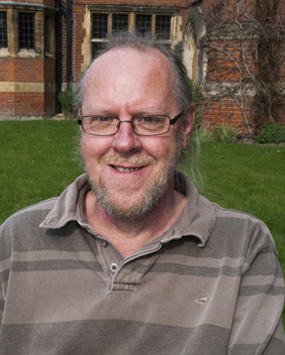 CRCW – Mal Breeze
Together Making a Difference is a CRCW Project in Blackburn, a former cotton mill town with an industrial legacy. It has a population of over 105,000 people and has significant areas of deprivation. Overall, the borough of Blackburn with Darwen is the 17th most deprived local authority in the country with 34% of the borough being classed in the most deprived 10% of the country. The appointment of a CRCW to work with all three churches of Revidge Fold, Trinity Brownhill and Westbury Gardens URC's in the North and East Blackburn pastorate has helped each church build on their existing community connections and projects and helped them to establish and develop new ones, in response to identified needs. This work has focused on trying to reduce poverty and its negative effects on people's lives along with other agencies.
The aim of the project has been for the ministry to initially build links with the community on the Shadsworth Estate (close to Westbury Gardens) with the expectation that developmental work there will yield benefits that will help to inform work in other geographical areas in the town and be replicable, where possible.
The residents of the Shadworth and Whitebirk Ward have been awarded Big Local Lottery funding of one million pounds over ten years, to make sustainable improvements to life within the Ward and work has started to improve life in accordance with the needs of the area, focusing on helping families, adults and children in their own communities. The TMAD project seeks to complement and make a contribution to achieving these aims.
At an appropriate and agreed time, the main focus will move to an estate in another part of town adjacent to one of the other two churches in the pastorate; i.e. the Wimberley estate near Revidge Fold and the Roe Lee estate near Trinity or vice versa.
Mal Breeze took up the post in November 2014 and was inducted to the pastorate on 6 December. He has developed work in accordance with the project's initial aims and is continuing to make contact with key organisations and people, already working in the area, to help develop partnerships that will be important to the success of the project.
To read a recent reflection by Mal Breeze, click here: The true story of Life in Blackburn