Young people from all United Reformed Church (URC) Synods met for this year's URC Youth Assembly (URCYA) – a weekend of decision-making as well as fun, faith and fellowship.
Themed "Common Ground", the Assembly, which took place from 24-26 January at Whitemore Lakes, Staffordhshire, explored ways in which Christians can unite over three topics: politics, sex and relationships, and war and peace.
Panel discussions were chaired by the Revd Nigel Uden, Moderator of the URC's General Assembly. Young people then discussed the topics in small groups, later addressing the issues in more depth during tailored workshops.
Katie Henderson, URCYA Immediate-past co-Moderator, said: "It's been so encouraging watching how the young people engage with topics that are rarely talked about in churches. What's even better is that we have been able to find the common ground in our differing opinions, learning to respect everyone's views but still finding a way forward as a community of faith."
Natalie Gibbs, also a URCYA Immediate-past co Moderator, continued: "During our year as Moderator of URC Youth Assembly, Katie and I were encouraged to see just how much the wider church respected and valued the voices and opinions of young people. Our business during Youth Assembly once again gave young people the opportunity to raise the issues and topics they're passionate about … Thank you to everyone who attended Youth Assembly and to those who supported Katie and I over the past year."
The winner of the first Lundie Award, Keiron Thomas Ineson, was announced on Saturday. The award – a (chocolate) medal and a grant of £100 – is the first of 100 awards that will be awarded monthly, to highlight and reward the contributions of the URC's children and young people.
As Mr Ineson was unable to attend the Assembly, a representative of the Yorkshire Synod received the medal on his behalf.
Resolutions passed by the URC Youth Assembly included a condemnation of Churches Together in England's November decision; a declaration of a climate emergency, and a call for "more drastic action" to address it; support for alternatives to local URC membership; and a drive to better support university students.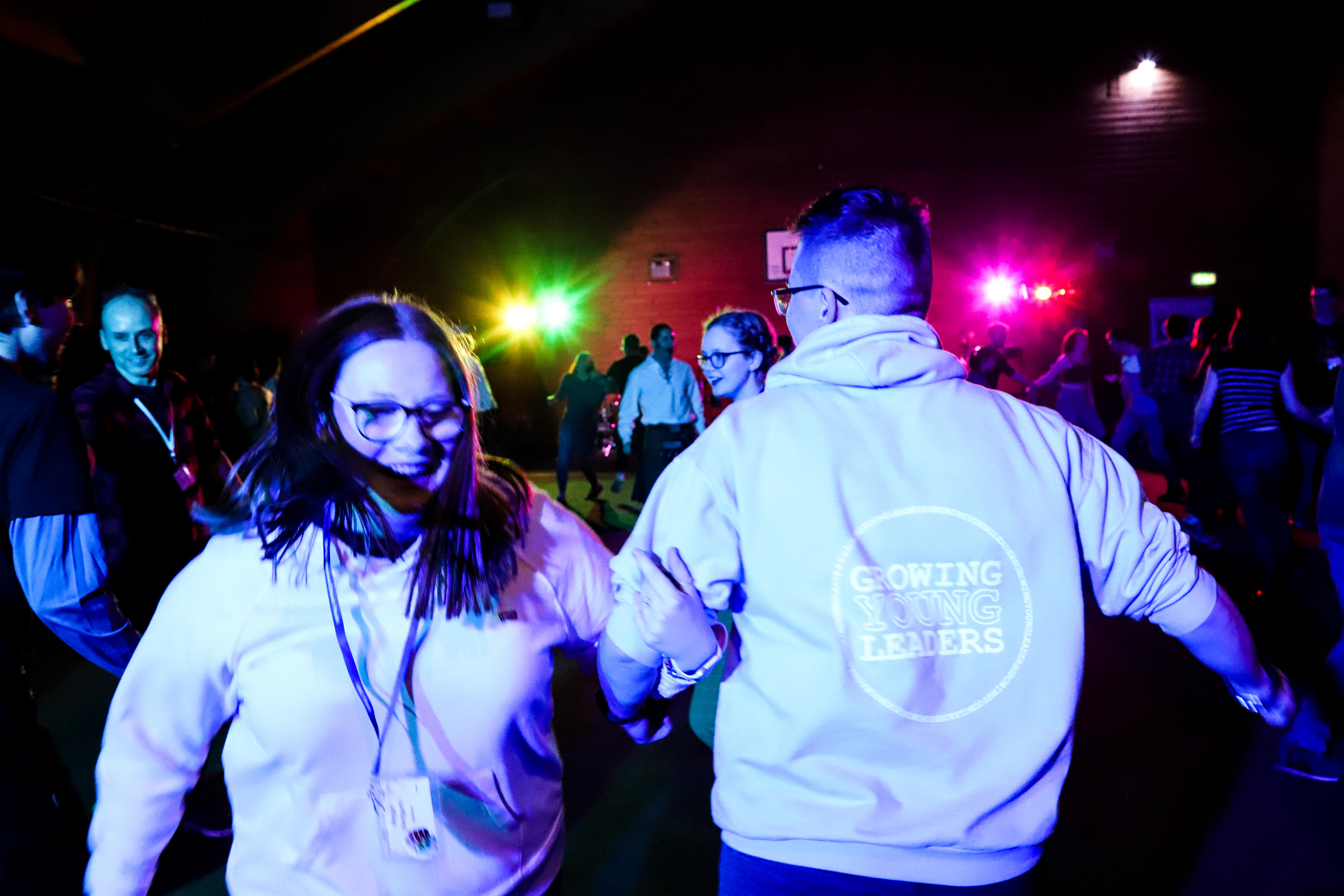 At the end of the weekend, Reuben Watt was inducted to serve the URC Youth Assembly as Moderator until 2021. Reuben will be supported in the role by the URC Youth Executive, a team of around 15 people. New members were elected to the Youth Executive on Sunday, including Joanna Harris, 19, who was elected to serve as Moderator-elect.
Natalie added: "We wish Reuben and Jo and this year's executive all the best as they start their journey."
Top picture: The Revd Nigel Uden, Moderator of the URC General Assembly, and Reuben Watt, Moderator of the URC Youth Assembly/Jacob Lowe.
Middle picture: Young people voting at Youth Assembly/Jacob Lowe.
Bottom picture: Young people having fun at Youth Assembly/Jacob Lowe.
Published: 29 January 2020