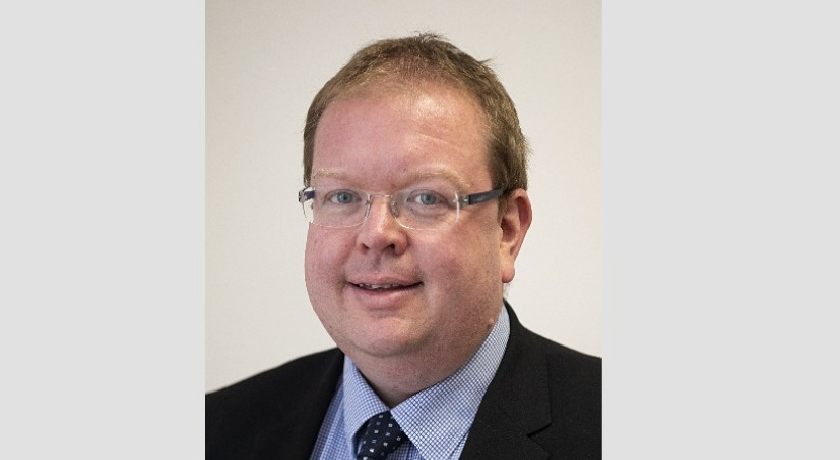 The Revd Dr John Bradbury, Minister of Downing Place United Reformed Church (URC), Whittlesford, Stetchworth and Cheveley URCs in Cambridgeshire, has been nominated as the next General Secretary of the URC.
The Nominating Group, which is responsible for putting forward a name to the URC Mission Council, the church's executive body, has undertaken a rigorous selection process.
This started after the Revd John Proctor, the current General Secretary, announced his retirement.
Revd Bradbury was born in 1977 in Cumbria. After studying in Edinburgh, he undertook graduate work in Cambridge whilst training for ministry at Westminster College.
He was ordained in Liverpool in 2004 to work as part of the ecumenical team in the centre of the city, and to minister with Earle Road URC in Picton, an inner-city area of Liverpool.
As part of his work, John worked closely with the Bread Church, part of the Somewhere Else community, an early Fresh Expression (new type) of church.
In 2007, John was appointed to teach Systematic Theology and Church History at Westminster College, where he ultimately served as Vice-Principal.
In 2017, John was inducted to serve at the local Cambridgeshire churches.
He has been heavily involved in ecumenism and has served on various groups for the Community of Protestant Churches in Europe (CPCE). Earlier this year, John was elected as one of the three presidents of the CPCE.
As well as serving as co-chair of the URC-Roman Catholic dialogue, John convenes the United Reformed Church's Law and Polity Advisory Group.
He is the author of Perpetually Reforming: a theology of church reform and renewal and co-editor of Thinking again about Marriage.
John loves music, and when he gets time, is something of a pianist.
If the Mission Council accepts the nomination, Revd Bradbury will be inducted as General Secretary at next year's General Assembly, the church's ruling body, when the Revd John Proctor will retire after six years in the role.
The Revd Nigel Uden, one of the Moderators of the URC General Assembly, and convenor of the Nominating Group, said: "In John Bradbury, the Nominating Group believes it brings the name of a person with the combination of gifts and graces the United Reformed Church requires in these changing times.
"A person of intelligence and warmth, of experience and energy, John offers much to build upon all that his predecessors gave, and to join with us all in working for the church's next chapter."
John said: "I'm delighted to have been called to serve as General Secretary. The next few years will bring huge opportunities and challenges to the United Reformed Church.
"I look forward to working with colleagues in the General Secretariat and across the life of the Church as we seek Christ's will in a fragile and troubled world. I ask your prayers for all in the URC whose lives will be touched by transition in the months to come."
Picture: The Revd Dr John Bradbury by Chris Andrews/URC
Published: 8 September 2019