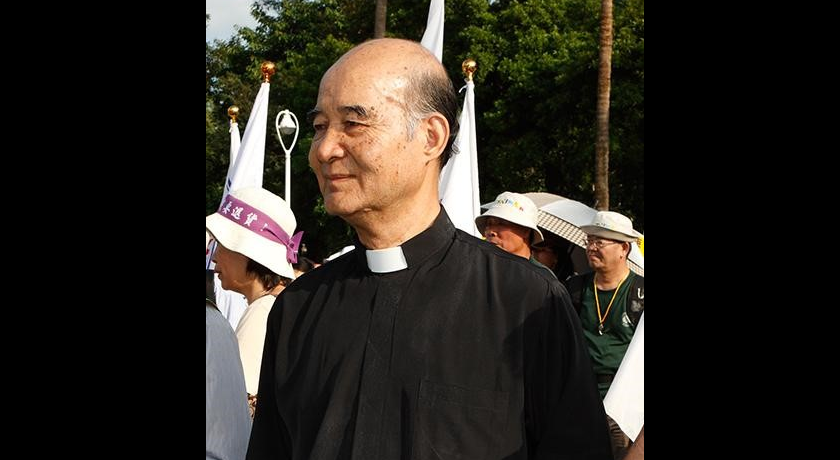 The United Reformed Church (URC) is sad to report the death of the Revd Dr C M (Chun-Ming) Kao who passed away on 14 February.
Dr Kao was the General Secretary of the Presbyterian Church in Taiwan (PCT) and a staunch advocate of human rights and democracy at a turbulent time in that country's history. Many in the Church will recall Dr Kao's work and his visits to the UK.
In 1980 Dr Kao was sentenced to seven years in prison for helping a fugitive, serving about four years of that sentence. The PCT continued to honour his leadership during his imprisonment including the keeping of an empty chair at its meetings.
The Revd John Proctor, the General Secretary of the URC, said: "I remember Dr Kao speaking at URC General Assembly in 1986, my first day at a URC General Assembly. The effect was stunning. He spoke without any rancour. His focus was entirely positive. He thanked the URC for its concern, prayers and support during his time in prison. His continuing concern was to speak and act for Christian witness and for justice."
A hymn of Dr Kao's, O Lord, you are the light of the world, is included in Rejoice and Sing (number 510) and it is thought that the hymn was written during his time in prison.
The Presbyterian Church in Taiwan continues to speak energetically for human rights and democracy.
Statement from the Presbyterian Church of Taiwan:
"Our respected and beloved Revd Dr. C. M. Kao passed away at 17:25, February 14, 2019. He was PCT General Secretary from 1970-1989 when the most famous three Statements and the Confession of Faith of the PCT were published.
"He led the PCT through White Terror and Martial Law to the dawn of democracy and freedom in Taiwan.
"We will remember the example he set by practising himself what was written into the PCT Confession of Faith that the Church shall 'through love and suffering becoming the sign of hope'."
Further reading: Taipei Times - Democracy pioneer and Presbyterian minister dies

Picture: The Revd C.M Kao/CC BY 3.0 https://creativecommons.org/licenses/by/3.0 via Wikimedia Commons