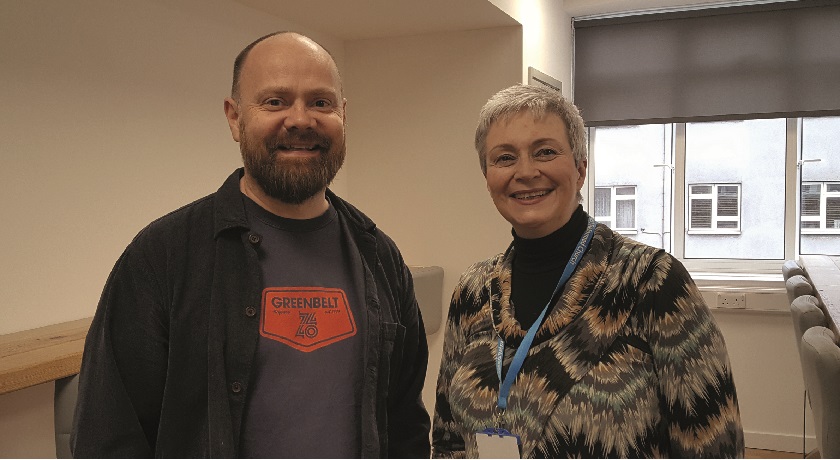 A special gathering was held on 11 April for staff from the United Reformed Church's London office to meet all the residents of 'The Nest' – the top floor of Church House.
Greenbelt moved into The Nest in September, followed by The Trussell Trust's external affairs department in January, and have since been joined by Street Child United, Single Friendly Church and the UK branch of International Justice Mission, described as the largest anti-slavery charity in the world.
Derek Hall, Greenbelt's Operations Director said: 'What used to be your home is now our home. We want to thank you all and Jane [Baird, Deputy General Secretary (Administration and Resources)] for making us so welcome, for putting up with all the building work and the bits we've been carrying up and down in the lift in boxes. We are really thankful to be in this space sharing it with you.'
Paul Northup, Greenbelt's Creative Director, said it was 'great' that the annual festival – which next takes place from 24 to 27 August at Boughton House, Northamptonshire – could 'now be run from a stable office space'.
Members of each charity took it in turns to introduce their organisation to Church House staff, explaining the vital work they do.
John Wroe, founder of Street Child United – a UK charity that uses international sports events to change the negative perceptions and treatment of street children – commented: 'It's tremendous being here with people of faith who want to change the world and make things possible.'
Ahead of the FIFA World Cup in Russia, John and his team are planning to kick-off the third Street Child World Cup over 10 days in May.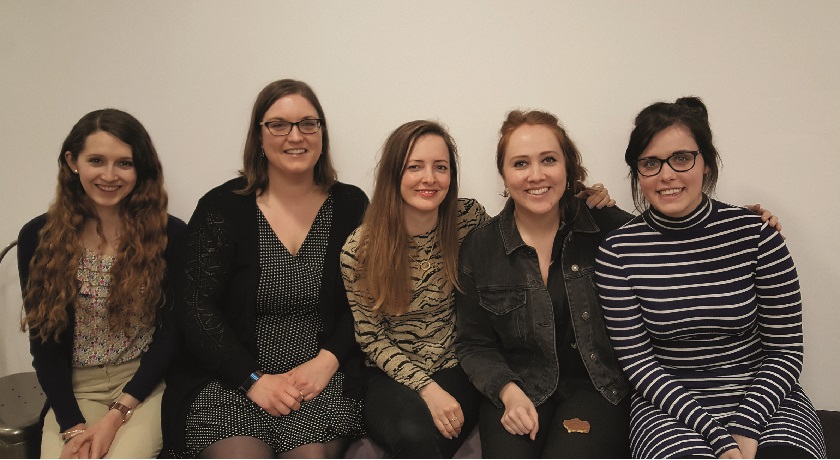 Molly Hodson, Communications Director for International Justice Mission UK, explained how in the four years since the international charity began its partnership work in Cebu, the Philippines, there has been a 79% decrease in the availability of children for commercial sex. On May 12, the charity will be holding a prayer gathering at St Mark's Battersea Rise, London, and is inviting URC members to attend to pray for justice and an end to slavery in this generation. Book your tickets for the event here.
Beth Collingridge explained how Single Friendly Church helps churches in the UK become more single friendly to prevent isolation and exclusion.
Mrs Baird added: 'The work these charities carry out is invaluable. We are delighted to have them all here at Church House, and we look forward to strengthening our existing relationships.'
Pictures in order of appearence: Derek Hall with Jane Baird, John Wroe, right, with Reform editor Steve Tomkins, Molly Hodson, centre, with member of her team, and Beth Collingridge, left, and colleague Ruth Edmonds.