A mum-of-one is hoping to save babies' lives by making special bedding that keeps them at the right temperature as they sleep.
Cristina Ciornei, a member of St John's United Reformed Church, Northwood, Middlesex, created not-for-profit business 'Made with love by Criss' – a range of personalised cotton bedding, with the aim of cutting the risk of sudden infant death syndrome (SIDS).
The idea for the project was born while Cristina completed Developing Community Experiences – a Training for Learning and Serving (TLS) course – while preparing for the birth of her first child.
'I am deeply grateful to St John's Church, who supported me with all the necessary resources,' she said.
'I tried to understand what the needs of mums were in my community and came across a very interesting article about infant mortality.'
She found that the mortality rate for infants aged 28 days to one year, in Hillingdon, the borough she lives, was 1.5 deaths per 1,000 live births, close to the national average of 1.3 deaths per 1,000 live births.
'I did my best to reduce the risk of cot death and provide a safe environment for my baby when he arrived,' she continued. 'I wanted to transmit this information to new mums and mums to be.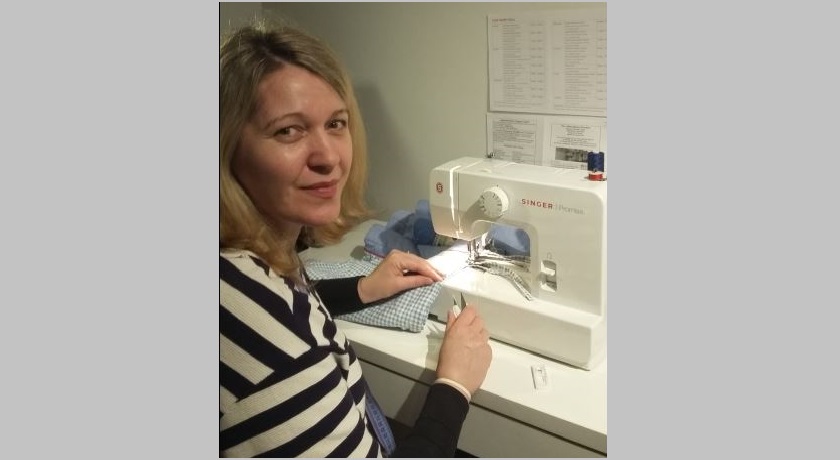 'Having studied fashion and design, and gained experience in the clothing field, I felt encouraged by my TLS course and learned how to create and sew my own bed linen and made my baby his own cotton sheets and blankets out of cotton cellular materials.'
Cristina's friends were amazed by her special bedding and wanted some for their children. She then began posting the items on social media.
'To my surprise, people wanted the blankets and I began to make five to six sets per week,' she added.
Cristina calls her business a 'community service' and lets customers decide the price to give people with low incomes the chance to buy.
'Many will probably offer a higher price than I would ask, and those who do not have enough resources will also be able to buy at a lower price,' she said.
Now, while her five-month-old baby sleeps, Cristina spends her evenings making the 100% cotton pillow cases, duvet covers and cot sheets.
In the future, she hopes to open a small workshop to help others learn to sew, and she hopes to organise a home-help team for women who have recently given birth.
To find out more information, contact Cristina at cristinaciornei@ymail.com.
Pictures: Cristina Ciornei