The URC was shaken by the callous murder of George Floyd by a white Minneapolis police officer. Global and Intercultural Ministries along with the moderators reacted almost immediately. We issued a powerful a statement in support of George Floyd's family and in solidarity with all black people worldwide, along with our sister denominations in the US and around the world.
The Floyd killing was not a unique occurrence. Black and brown people all across the world still contend with the insidious nature of white privilege: all the time. They have had to do so for hundreds of years. Words are powerful, but without clear and effective action for a genuine transformation, they are just not enough.
The United Reformed Church has declared itself not only multicultural, but also intercultural. We love, celebrate and nurture diversity. This, however, does not mean that we as members of the URC have fully comprehended - let alone overcome - white privilege.
Nevertheless we declare univocally that BLACK LIVES MATTER. We commit ourselves to a world in which persons face neither prejudice nor favour because of race, skin-solour, religion, gender or sexual orientation.
We will post selected resources here for your use locally as we face up to the reality of white privilege in our denomination, country and the world.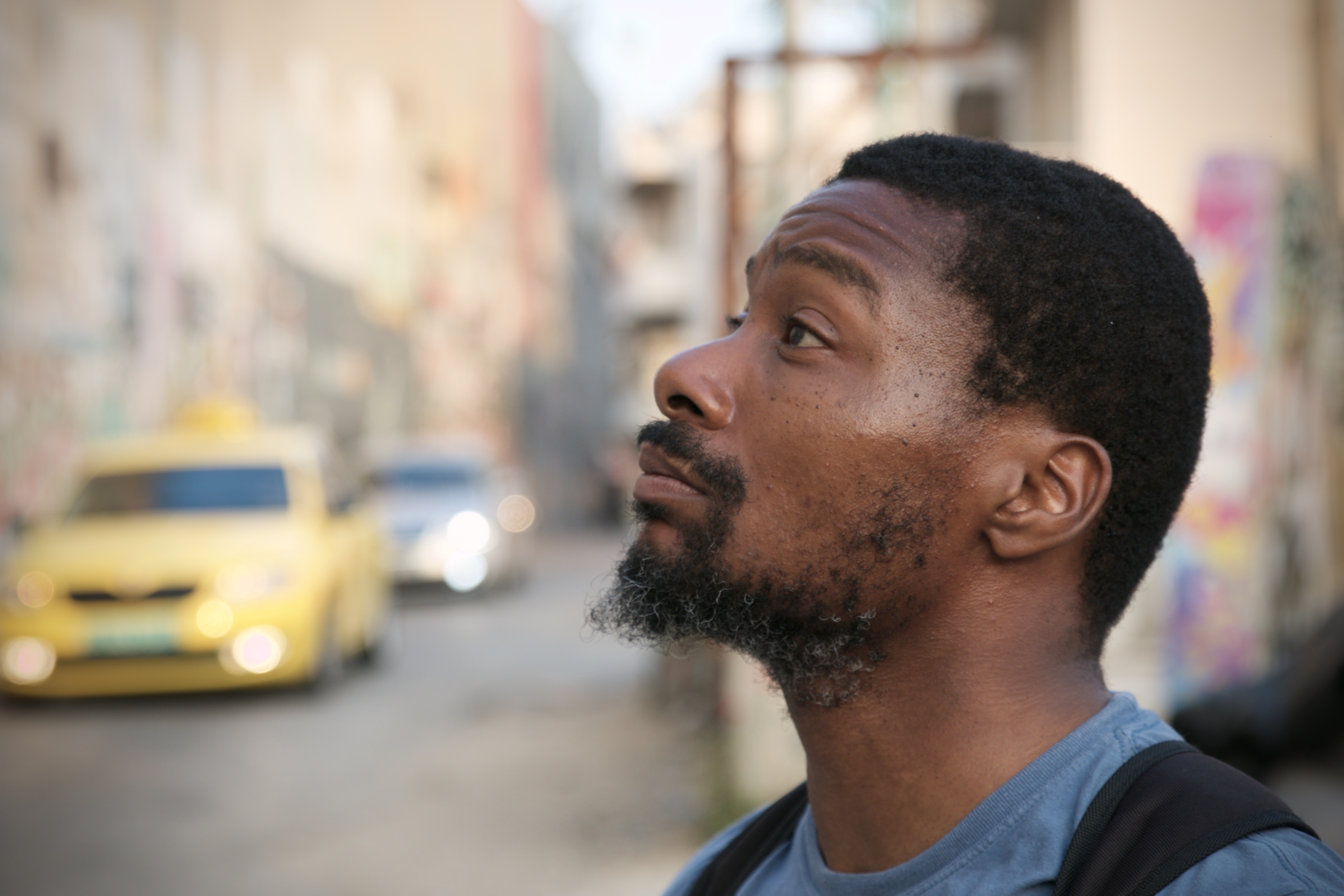 Picture by Kevin Snyman: William Young looking up at the Separation Wall in Bethlehem, Sept 2019
BLACK LIVES MATTER Prayers of Intercession
Picture: Kevin Snyman
Video: Black Lives Matter Prayer
I Can't Breathe! Revd Dr Collin Cowan of CWM
Picture: Kevin Snyman
PREVIOUS FOCUS THEME - DEBT
At the very foundation of empire lies the insidious beast called debt...
Debt functions as the mechanism by which wealth and power is shifted from the poorest to the welathiest in the system. Debt and the interest it accrues puts the poorest into perpetual enslavement to the masters. This is something Jesus understood from the inside. His mission, as recounted by Luke, was to declare the "Year of the LORD'S Favour' - and ancient declaration of debt release. His ministry introduced an economy of the Kin-dom, abundance, sharing and table equality where debtros and tax collectors were welcome. This led to Fullness of Life for all.
But overthrowing the money tables would eventually get him killed...
In December, Global and Intercultural Ministries (Mission department), in association with Council for World Mission, hosts a conference of debt. You are invited to an evening with premier economist Ann Pettifor, CWM General Secretary Collin Cowan and Global Justice Now's Dorothy Guerrero.