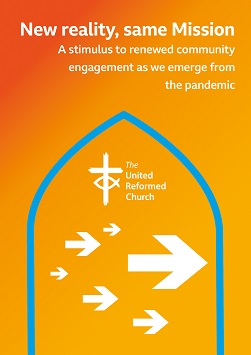 The 'New reality, same Mission' booklet was created by the URC's Church Related Community Work, Mission and Discipleship teams, along with Church Action on Poverty, to enable individuals and local churches to explore questions of community presence and engagement and social justice in the new reality which we all face. It has been created to compliment the recently compiled Ready for the new normal booklet, produced by the moderators.
Read more about this new resource, download a PDF/text only file and find out how you can get involved with online discussion groups here.
If you have a story, example or information to share, please email us.
As well as planned online conversations, Church Action on Poverty have supplied short films which can be viewed on the URC YouTube page.
If you would like to keep up to date via socail media, why not like our Facebook page, follow the CRCW team on Twitter or check out our images on Instagram. to accompany the booklet.
Photo credit: Wes Hicks on Unsplash
Would you like to know more about Church Related Community Work (CRCW) Ministry? We have plenty of resources available for you here: Become a CRCW and Become a CRCW Project.
Do you have a question? Please feel free to contact the CRCW office by email for more information.