And don't let anyone put you down because you're young. Teach believers with your life: by word, by demeanour, by love, by faith, by integrity.
1 Timothy 4:12 (The Message)
It is often said that teenagers 'think they know everything'. In this transitional stage of life, we begin to translate our beliefs, opinions and values into practice in ways which we recognise as having a significant impact on both our own lives and those around them. Our idealism and passion at this stage of life enable us to exercise our rights, fight for what we beleive in and seek to make the world a better place in ways which the scepticism and expereince of age often prevent us from doing. Whilst the safety and wellbeing of teenagers must be protected, they must also be encouraged to dream their dreams and live out their visions as best they can.
United Reformed Church Youth
---
If you are aged between 11-25 years old and are associated in any way with the United Reformed Church, then URC Youth is for you!
"Our mission is to discover God, help each other grow in the Christian faith and, through our lives, reflect God's love to all."
Each year, the URC Youth Assembly brings young people from across Scotland, England and Wales together to share in fun and fellowship, as well as explore issues and topics relevant to Church, society and life through workshops, seminars, discussions and creative activity. So, what are you waiting for, get signed up here!
A group of young people, known as Youth Executive, consisting of representatives from each of the URC's thirteen Synods along with others elected directly the Youth Assembly, carries out the work of the Assembly as well as doing all it can to advocate the needs, interests and views of young people in the URC.
URC Youth, as a youth-led organisation, runs its own website, where you can find all the latest news, information, useful resources and other exciting stuff. So make sure to check out the URC Youth Website and the URC Youth Facebook group.
The URC Youth Assembly Moderators are blogging about their experiences, some of the things that they are getting up to and some of their thoughts along the way. To read their blog and to find out how they are serving URC Youth in their roles, check it out here.
Child Friendly Church Award Scheme
---

When you're looking for a church for your children or family to attend, it can be difficult to know which ones will be welcoming to younger participants.
The Child Friendly Church Award Scheme is there to help! By working hard to consider how all aspects of their life and work affect children and families, child friendly churches are able to demonstrate that they are doing everything in their power to cater for the needs of parents, carers and young ones in their context. Find your nearest Child Friendly Church here.
If your church doesn't have any children, working for the Child Friendly Church Award is a great way to start thinking about how best to support and encourage them and their families to become involved with your congregation.
Is your church child friendly? Does it have a Child Friendly Church Award yet? If not, why not click the link above or get in touch to find out more?
Pilots
---

Are you aged between 5 and 18? Do you like making friends, playing games, being creative, adventurous, crafty and active? Do you like learning new things and exploring the world? If so, Pilots is for you!
Pilots is an ecumenical, non-uniformed organisation open to all children and young people. We believe that every child and young person matters. Consequently, Pilots aims to meet the needs of each community in which it functions, offering children and young people safe and caring environments to flourish in the knowledge and love of Jesus Christ.
Pilots companies, based in local churches around the UK, usualy meet on a weekday night, providing different activities, games and challenges to suit all ages and abilities, with:
Deckhands for 5-6 year olds
Adventurers for 7-10 year olds
Voyagers for 11-14 year olds
Navigators for 14-18 year olds
Pilots also encourages children and young people to develop their leadership skills and hopefully, in time, take more and more of a role in planning and delivering the programme for their company.
Visit www.pilots.org.uk to find out more.
Some good resources...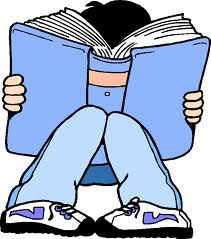 Each month we share a new resource which you might find helpful. These include materials for young people aged 11-18 as well as their families and those who work with them. These are not always new, but their age doesn't change their relevance! We hope that you enjoy exploring them.
If you have a book or resource that you have found valuable and like to share it with others, or have any comments or questions about resources shared here, do let us know.
Our Latest Suggestion:
The Week Junior (www.theweekjunior.co.uk)
This weekly newspaper/magazine for children presents news and articles in an accessible way with great images. The magazine is perfect for discussion starters around national and international events and could be a prompter for who and what needs to be prayed for as well as keeping children up to date with what's going on around them.
Archive of Resources:
Here is a PDF of all the resources we have suggested organised into several categories to help you find exactly what you need. As always, should you need any assistance or have comments to share, please do let us know.