So Christ himself gave the apostles, the prophets, the evangelists, the pastors and teachers, to equip his people for works of service, so that the body of Christ may be built up until we all reach unity in the faith and in the knowledge of the Son of God and become mature, attaining to the whole measure of the fullness of Christ.
Ephesians 4: 11 – 13 (NIV)
In the eyes of the Holy Spirit, all are equal. Whether young or old, experienced or first-timer, everyone is created, unique and gifted, in the image of God. In the early years of adulthood we gain a sense of what our real interests are. We use our passion, commitment and reason to shape the world around us. New experiences such as full-time employment, getting married or bringing our own children into the world can great change the direction of out lives. Through all the uncertainty and challenges, the Lord blesses us and keeps us strong. So must the Church.
United Reformed Church Youth
---
If you are aged between 11-25 years old and are associated in any way with the United Reformed Church, then URC Youth is for you!
"Our mission is to discover God, help each other grow in the Christian faith and, through our lives, reflect God's love to all."
Each year, the URC Youth Assembly brings young people from across Scotland, England and Wales together to share in fun and fellowship, as well as explore issues and topics relevant to Church, society and life through workshops, seminars, discussions and creative activity. So, what are you waiting for, get signed up here!
A group of young people, known as Youth Executive, consisting of representatives from each of the URC's thirteen Synods along with others elected directly the Youth Assembly, carries out the work of the Assembly as well as doing all it can to advocate the needs, interests and views of young people in the URC.
URC Youth, as a youth-led organisation, runs its own website, where you can find all the latest news, information, useful resources and other exciting stuff. So make sure to check out the URC Youth Website and the URC Youth Facebook group.
The URC Youth Assembly Moderators are blogging about their experiences, some of the things that they are getting up to and some of their thoughts along the way. To read their blog and to find out how they are serving URC Youth in their roles, check it out here.
Some good resources...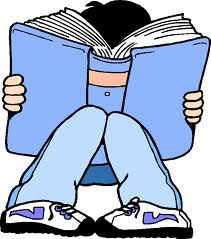 Each month we share a new resource which you might find helpful. These include materials for young people aged 11-18 as well as their families and those who work with them. These are not always new, but their age doesn't change their relevance! We hope that you enjoy exploring them.
If you have a book or resource that you have found valuable and like to share it with others, or have any comments or questions about resources shared here, do let us know.
Our Latest Suggestion:
Student Linkup
(https://www.studentlinkup.org/)
Moving to college or university is a massive step, the next part of your journey in life, but it's tough to walk into a church when you don't know the area or the people. Student Linkup lets you search for student-friendly churches in and around your university area, either as a web-based search or through the app. You can also register with the site so churches can contact you.
Archive of Resources:
Here is a PDF of all the resources we have suggested organised into several categories to help you find exactly what you need. As always, should you need any assistance or have comments to share, please do let us know.